This past week has been a whirlwind of bad news for the Clinton camp. After months of ducking and dodging, Clinton had no choice but to surrender her secret server to authorities.
Her campaign is in full damage control mode. Last week, the campaign sent out an email to supporters dismissing legitimatenational security questions as "nonsense." And in an attempt to a very serious matter, Hillary put on a bizarre and insulting performance in Iowa, comparing her email practices to Snapchat.
But the following numbers should be no laughing matter for the Democrat front-runner.
The more voters hear from Hillary Clinton, the more they turn away. A recent NBC/WSJ Poll found Clinton "sinking further underwater." Since June of this year, Clinton's Favorable to Unfavorable rating has taken a remarkable 15 Point Swing, with 48 percent of Americans holding a negative view of Clinton and only 37 percent holding a positive view. That's lower than at any point in Obama's presidency.
In the swing states, Hillary's numbers have likewise taken a hit, with solid majorities saying she is not honest or trustworthy.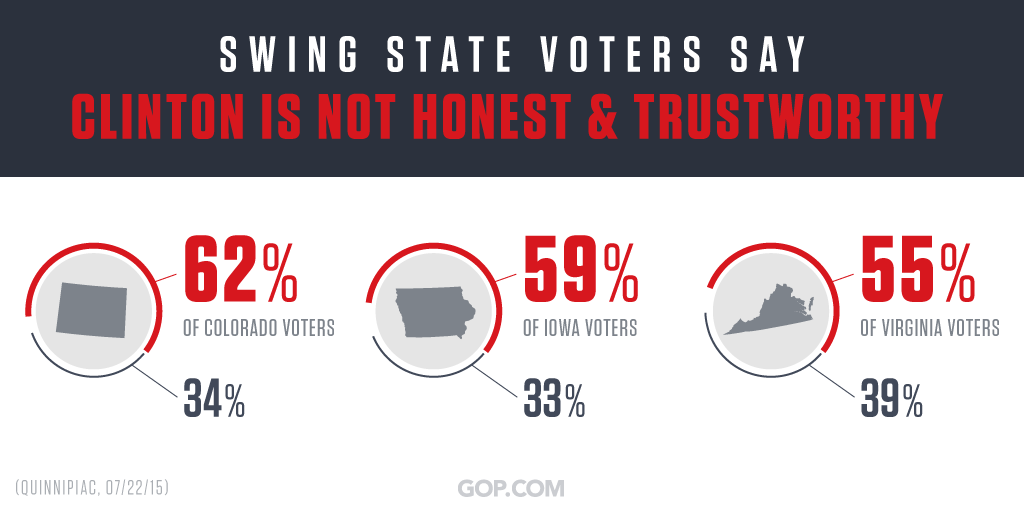 Even Democrats are losing faith in her as she demonstrates that she simply cannot be trusted.
Her free-fall has left an opening for self-proclaimed socialist Bernie Sanders to surge ahead in the latest New Hampshire primary poll.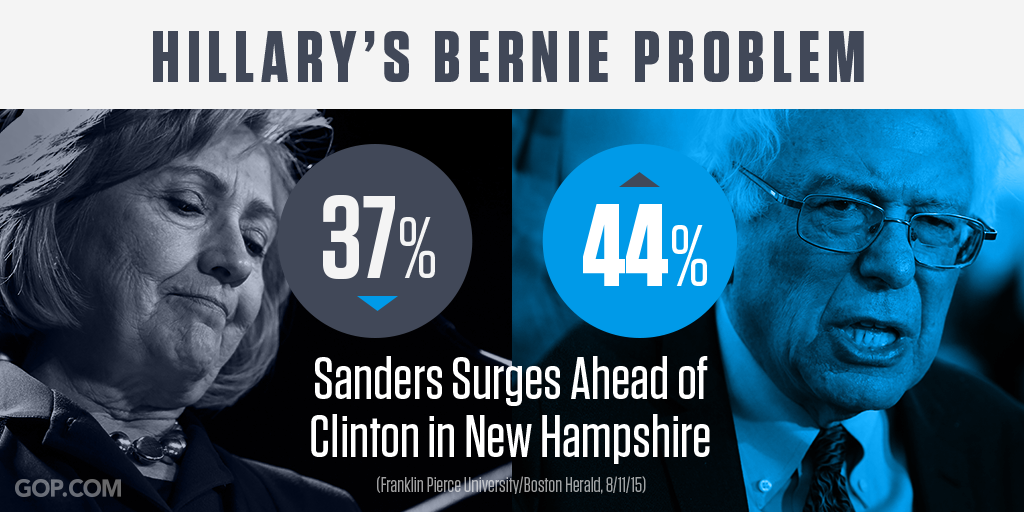 ​
Of course, Hillary has only herself to blame for her campaign troubles. The American people want a leader they can trust, not someone who sidesteps accountability, rejects transparency, and embraces secrecy.

---
Elections
Hillary Clinton