Democrats cheered after Amy McGrath's slickly-produced announcement video propelled her to win the party's nomination in Kentucky's 6th district last month.
Now she's gone totally off script.
Amy McGrath, call your officehttps://t.co/fJqs6rd8WS

— Chris Cillizza (@CillizzaCNN) June 18, 2018
Lamenting to voters in a newly-released video, McGrath said that President Trump's victory was like 9/11 for her, an offensive statement that's particularly out of touch in a district that Hillary Clinton lost by over 15 points. (She has refused to apologize for her remarks.)
But McGrath is just one of the many inexperienced and unvetted candidates that Democrats are banking on in key House races this fall.
In VA-10, Democrat Jennifer Wexton came under fire this month for dressing up campaign staff in her "fake cops" ad.
In NY-19, Democrat Brian Flynn was caught last week sporting a $9,000 Rolex in an ad slamming "billionaires" and "corporations."​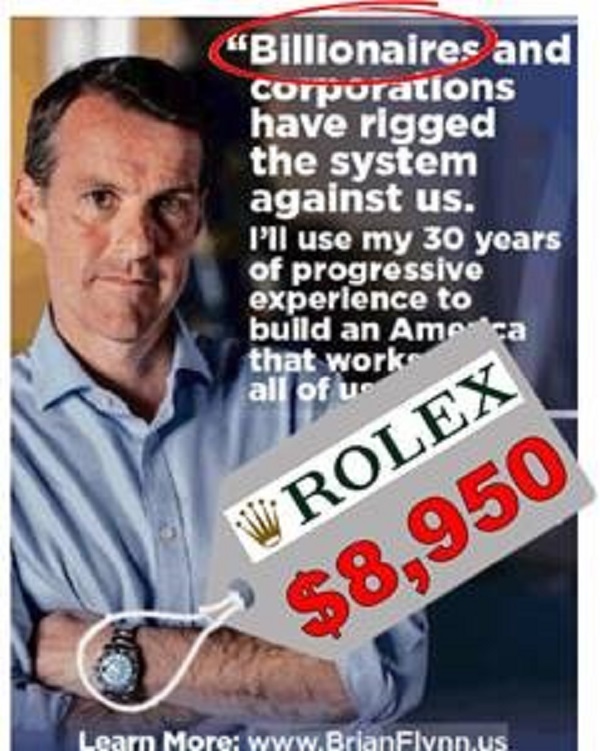 In WI-01, Democrat Randy Bryce gained national attention for his viral launch video, but voters quickly learned about his unpaid child support and complete lack of domestic and foreign policy knowledge.​
smart piece from @AlxThomp explaining why Iron Stache is kind of a terrible candidate and how Dems miscalculated by elevating an internet celebrity over a more qualified challenger in WI-01 https://t.co/eaaIvgd7h6

— Tim Alberta (@TimAlberta) May 3, 2018
Bottom Line: The Democratic Party's lack of a positive unifying message makes the quality of their candidates all the more important. But in many of the battleground districts that will decide who controls the House next year, Democrats are discovering that their candidates can read a script – but not much else.
---
Elections
Democrats