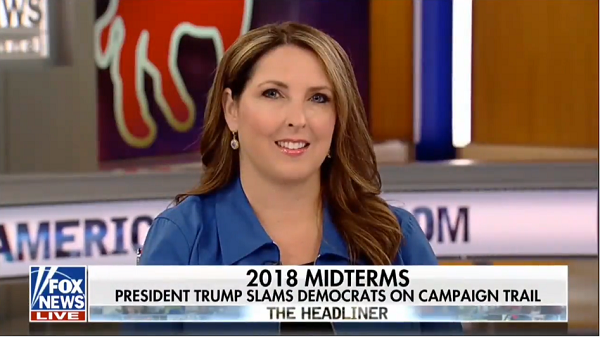 RNC Chairwoman: President Trump Is The Best Messenger for Our Party

SANDRA SMITH: Alright, well the President is certainly making his message very clear, slamming Democrats last night but also talking to his supporters, 'need you to get out and vote, if not, it's your fault if this changes.'

CHAIRWOMAN MCDANIEL: Absolutely. The President energizes our base, we've seen this time and time again, either through robocalls or taking him into these districts when we've had these special elections, and his voters love him. They're loyal to the President, they know what's happening in Washington, and they're seeing the results of this economy and great jobs and record unemployment and they know that we've got to get out and keep these majorities if we're going to keep this going, and President Trump is the best messenger for our Party.
---
GOP
Chairwoman Ronna McDaniel