WASHINGTON – Today the Republican National Committee (RNC) released "Hillary's Very Bad Week," a new video highlighting another week of Clinton pay-to-play revelations, lies, and cover-ups from a fundamentally dishonest candidate beholden to special interests.
"Hillary Clinton put the State Department up for sale to her donors and refuses to explain her own unethical behavior on issue after issue," said RNC Chairman Reince Priebus. "The fact she has gone 266 days without a press conference tells you how anxious she is to sidestep public accountability and hopes voters forget her decades of shady business. Americans want to dismantle the failed status quo to put power back in the hands of the people, and Donald Trump is the only candidate capable of leading our country in a new direction."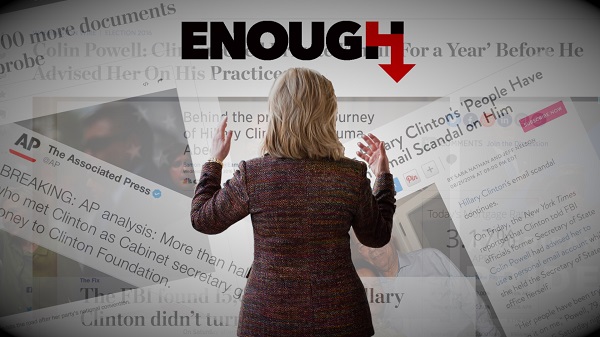 Watch the video here.
###
---
Elections
Hillary Clinton