You might have seen a new jumbled, inaccurate, pro-Bill Nelson ad, where a doctor attempts to hit Governor Scott for not expanding Medicaid.
But get this… according to state records, the doctor DOESN'T ACCEPT MEDICAID PATIENTS.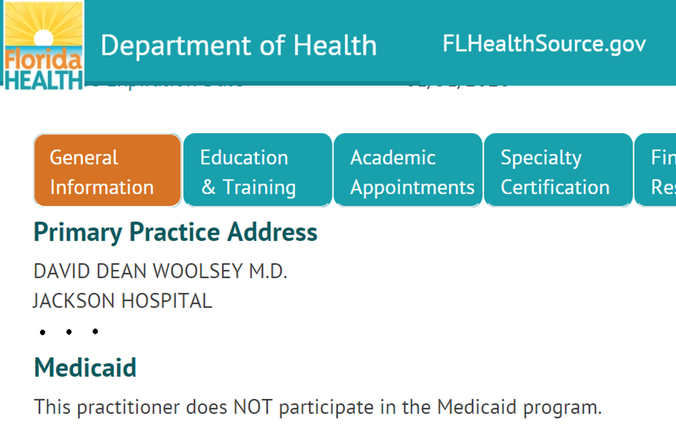 As a doctor in Florida, he chose whether or not to participate in the Medicaid program and he chose against it.
It sure is telling that in all of Florida, Democrats apparently couldn't find a single doctor to appear in a pro-Nelson ad that actually works with Medicaid.
---
Elections
Bill Nelson